Funeral Service
Higham Hill Muslim Community Trust (HHMCT) is now providing a funeral service for families in Chingford, Higham Hill and Walthamstow.
Our team of volunteers aims to facilitate everything for you at a difficult time. Our service includes:
Admin support with burial paperwork
Transport in our private ambulance
Ghusl & Kafan at local Masjid facility
Janazah & Burial at local graveyard
Call us on: 0203 290 8700
7 days a week, 8am to 8pm.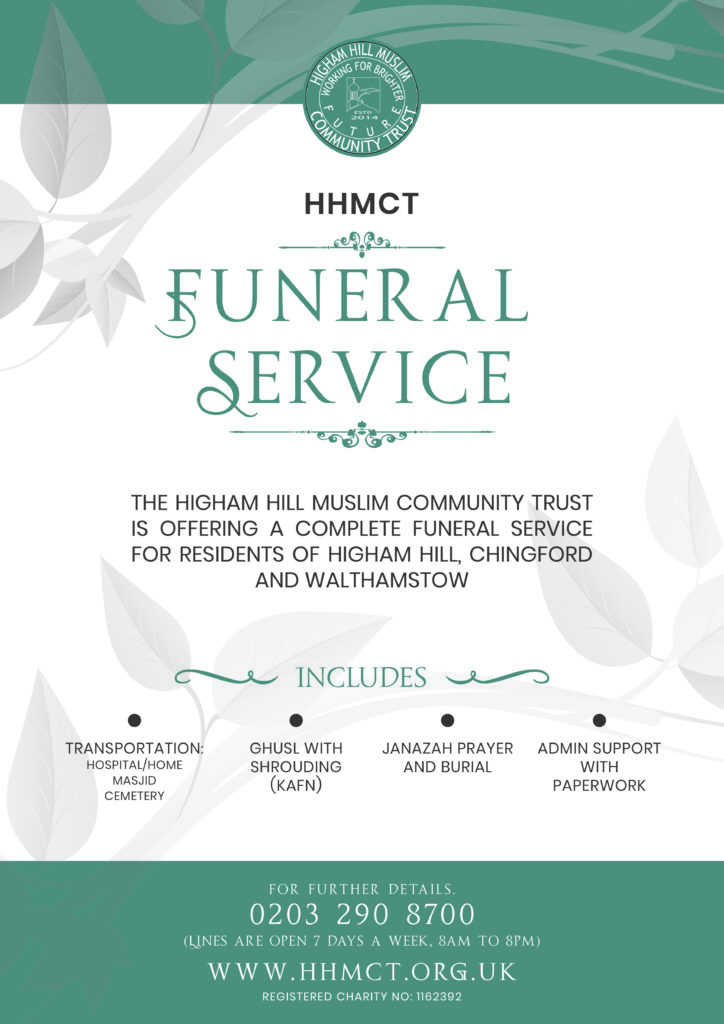 ~ Graveyard costs are not included with our service ~